Does this sound like you?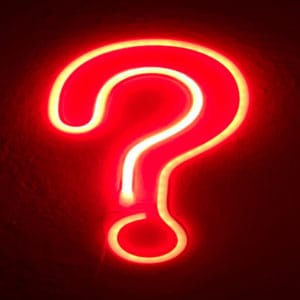 I don't want to engage in a long, drawn-out process.
Discovery call, proposal, negotiation, contract. It's exhausting, and that is all before your project even starts.
With me the discovery call is optional, the price is transparent, the final VIP day is booked right from the start, there's a simple, easy-to-follow process.
I want to feel valued.
Have you struggled to get hold of web developers before, maybe they're working with several clients at once?
That isn't going to happen to you. I designed this package so that when I actually come to build your website - the day is dedicated to you and you alone.
I worry that there'll be a grand reveal of a site that doesn't meet my expectations.
With a VIP Intensive, we work closely together to make sure this doesn't happen.
From the very start - the branding questionnaire, the workbook and your preparation - leading in to the kick-off call where we go through your preparation and you choose your branding and layout.
You can be as involved as you like in the final VIP day - so if you want a tweak or change your mind about something, that's ok.
I haven't got time to learn how to do it myself, but will I be able to update it when needed?
I recognise that there'll be some preparation. Like choosing images, the branding questionnaire, and coming up with page copy. But then I just want to hand it over and have it done.
That's fine. I give you resources to help with your preparation. We talk it all through on the kick-off call, and then it's put together for you.
You'll be able to easily make content changes once it's complete. I provide access to a Live Editor so you can see the changes you're making and you have your own login details.
Will I need to invest in further website work after the project has been completed?
No. Not unless your business changes, and you need extra functionality to be added to your website.
If in the course of the project you realise that you would like extra pages or more forms, you can book an additional day or half-day to deal with that.
I will host and look after your website for you. There is a monthly charge of £25 for that. I keep it backed up and the software updated so you have no need to worry.
Buy the VIP Intensive Mini Website if...
You want a WordPress website, created for you, that you know can grow and change as your business grows and changes.
You need a website, you know WordPress is the most scalable way to go and you don't have bundles of pages that you need right now.
You want to feel involved and in control of your project, and take delight in watching it all come together.
You're sick of traditional projects where so much time is wasted in constant back and forth communication.
You want to know that I'm working for you, but you have control and if you don't like something, we can change it?
Do not buy the VIP Intensive Mini Website if...
You are happy to create your own website, but need professional support. Have a look at the Startup Webpack.
You are looking for your existing website to be refreshed - I can still help you, and in a similar format.
You need a fully functioning website - maybe with Services and About page, or additional forms. It's not physically possible to achieve this in one day. I can do it in two though! And it's not double the price.
You want a completely bespoke, custom website that you can't update yourself.
You're a technophobe - while I will be producing your website for you, I do need you to be comfortable with online practice.
Be delighted with a VIP Intensive Mini Website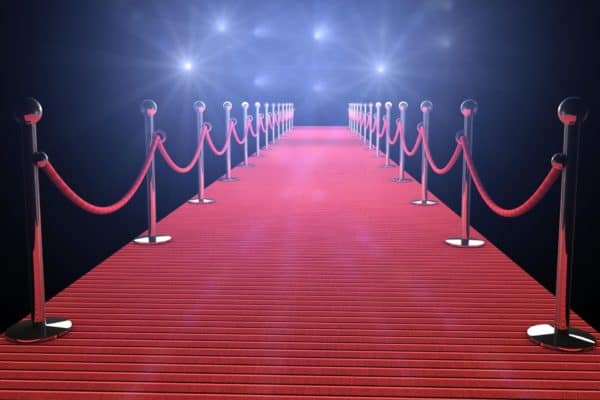 No distractions.
No multi-tasking.
No other clients.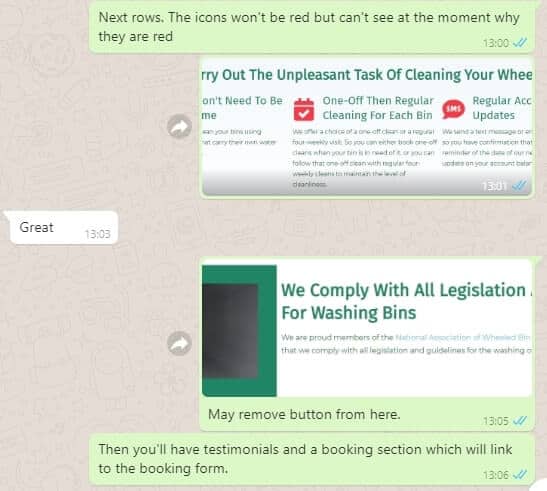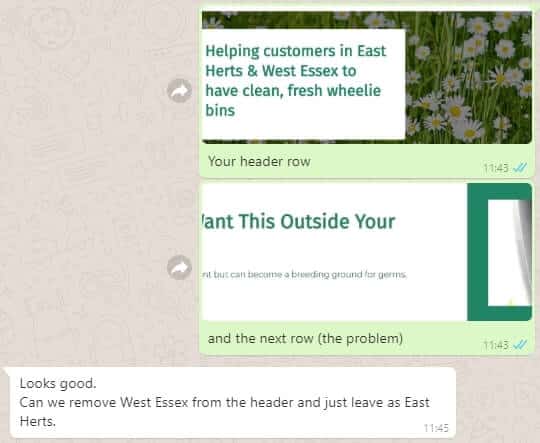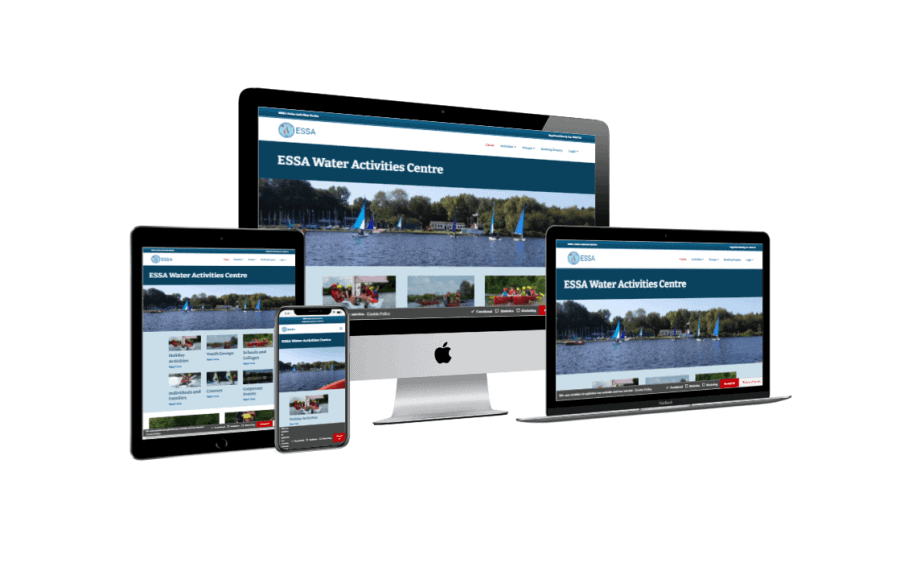 How likely are you to refer a friend or colleague to my VIP Intensive Packages?

In a few sentences, please tell me what you thought about the overall experience.
It was great to have a specific date to focus on the development work and a deadline for when information was required to work to.
Please share any other comments, questions or feedback you have about your VIP Intensive Package experience.
It was really useful to have an kick-off call to get the team together to discuss the business requirements and put together a specification to meet those needs. We came away from the meeting with a clear vision and well defined objectives of what we wanted to achieve, an idea of the information that was required for the next stage of the process and a date to work to.
It is useful to have one platform for communication.
What would you say to someone who is considering purchasing from me?
Anita is hardworking, professional and tenacious.
Working with Anita has been very straightforward.
She established precisely what our requirements were ensuring no misunderstandings or confused expectations.
The preparation completed as part of the VIP Intensive Package ensured no wasted time on the day.
I'd be happy to recommend Anita's services to others.
What you get
Resources to help you prepare:

Website Preparation Guide,
Branding questionnaire,
workbook;

Kick-off call:

choose the starting layout of your website, and
choose one of the two provided branding options - one round of revisions is included;

Branded WordPress Website produced on the final VIP day with

home page,
a call-to-action that helps you achieve your business goals,
a reviews page and section on the home page for the most recent,
contact page,
required legal pages,
a Live Editor allowing simple front-end editing for you to make small updates,
Training Videos embedded into your website dashboard that show you how to create a new page, all about images, menus, Google Analytics, even the page builder itself;

4 weeks email support following the final VIP day.
One-off full payment.
You can pay a 50% deposit when you book, and the balance between the Kick-off call and the final VIP Day.
(Enter code AllowStagePayments for this.)
Beta price
£1,195
This monthly Hosting and Care fee covers your hosting, monthly updates, weekly backups and licence fees.
£25
Book your VIP Branded Mini Website
VIP Branded Mini Website: £1,195 - we end the project by putting together all of your materials on the final day.
Plus:
access to a workbook and your Website Preparation Guide
2 branding options derived by a designer, based on your existing logo and design materials
45 minute kick-off call to ensure we get the most out of your day and allow you to choose the branding that works best for you
28 days email support after the final VIP day.