You wait months for your website to be completed. When you sit down to work on your business, you remember that your new website is still not ready and you don't feel you can move forward. Didn't she ask for feedback a while ago when I was snowed under with... So you contact your developer and she's gone on holiday, or is concentrating on a project for another customer, so can't give you her attention. So now you're ready but she isn't.
You don't feel valued. You feel that you're just one of many clients that your developer is working with. She's distracted, and multi-tasking. Never a good combination. You end up feeling frustrated with the process, rather than delighted.
Some development projects really do span over months. I know. I was a database developer for most of my corporate career. But these don't tend to be the kind of project I work on now. I bring that wealth of experience but still talk to you in clear, easy to understand language rather than technical language and jargon.
Be delighted with a Dedicated Development Day
Wouldn't you prefer to feel involved and in control of your project? Schedule a day that you'll be available - not when you have lots of meetings or client work yourself - and we'll work through it together. Or rather, I'll work and you can watch it all come together. Safe in the knowledge that I'll take into account your feedback as we go. If you don't like something we can change it.
I'll be giving your project my undivided attention that day, no-one else's. No distractions. No other clients. No multi-tasking.
There is no set of deliverables for one of these days. Each one is as unique as you are. Instead you are booking my time for the day. What we achieve depends on your goals and requirements.
We can always schedule any remaining tasks for another day or half-day.
This isn't a book today, get your development done tomorrow kind of proposition. Book the day a few weeks in advance and I'll send you a workbook and give access to my Website Preparation Guide, which you can use if you need it.
What can I generally do for you?
New strategic website
Create a website with strategic home page, and the associated call to action and required legal pages. (1 day)
Refresh of existing website
Give me your list of changes that you want to have made and I'll work my way through them.
(usually 1 day )
Strategic website with 6 - 7 pages
Website as under New Strategic Website, with 6 - 7 content pages
(2 days)
Custom SQL Report
I'm a whizz with SQL and can write and schedule custom reports from your database.
(1 day)
Elaine's Dedicated Development Day
Elaine thought the day we spent together was great, and the screenshots I was sharing with her throughout the day allowed her to visualise how the content she'd prepared in her Website Preparation Guide would be brought together and take shape.
She didn't feel under pressure and enjoyed being able to get on with her day-to-day business while being available when I needed her attention.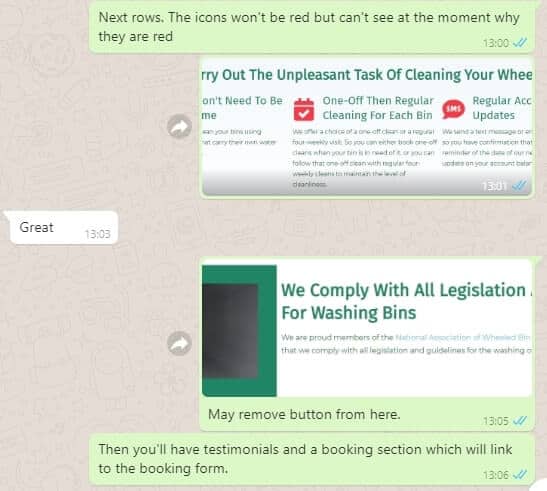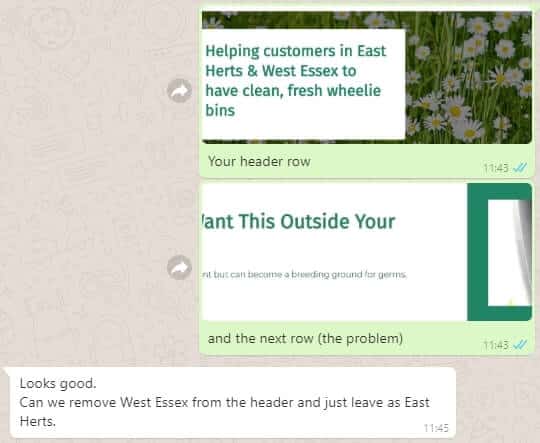 Ready to get started? How it works.