What is Zoom?
Zoom is a way to communicate, similar in ways to Skype or Facetime. I've lost count of how many times I've suggested it just this past week. It's my tool of choice for remote meetings and it's very powerful.
I'm using and recommending it more and more, now that we need to find ways of continuing with our businesses, and staying in touch with loved ones while we reduce social contact or self-isolate. I've even used it for networking
If someone wants to use Zoom to talk with you, this article aims to explain how to join them. You can choose to join a meeting using either a computer or a mobile device. Once you're connected you should be able to both see and hear each other.
What will you need?
You'll need to have a few things:
an internet connection, either wifi or mobile data
either a computer, laptop or mac with a webcam and audio, or
a smartphone or tablet that is connected to your internet connection
an invitation to a Zoom meeting
Actually, to join a Zoom meeting, you don't really need a webcam, but it just means that other participants will not be able to see a video of you. Your name will just appear on the screen instead.
How to Join
There are two ways to join a Zoom video-conference, and the way you do it depends on the device you are using.
Join Zoom using a computer, laptop or mac
Click on the link you have been given to join a Zoom meeting.
Your computer will automatically download the software you need. You will need to install a small piece of software to allow Zoom to work.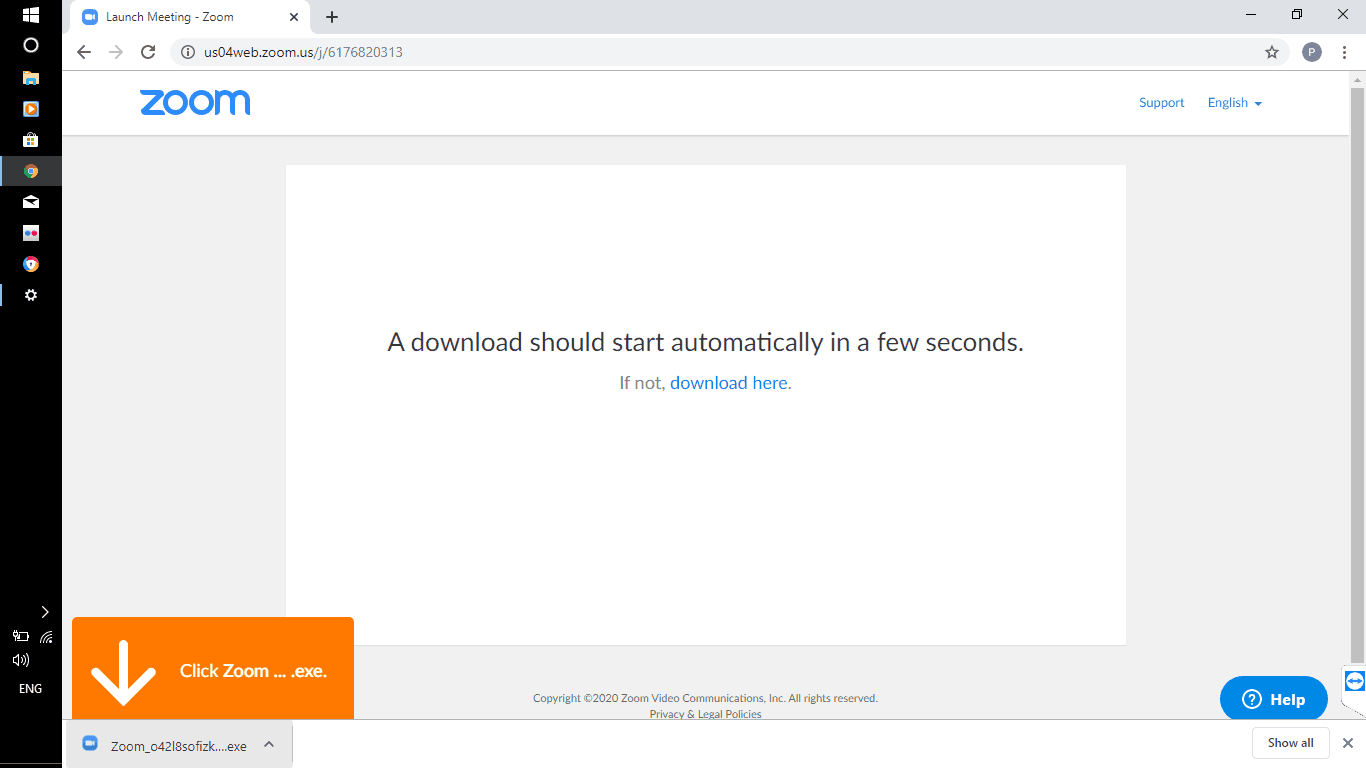 If it is not automatically downloaded, there is a link on the screen to allow you to download it yourself. Click the link to install the software. (Indicated by the arrow in the orange area of the screenshot.)
If asked, select Yes to allowing the app to make changes to your device.
---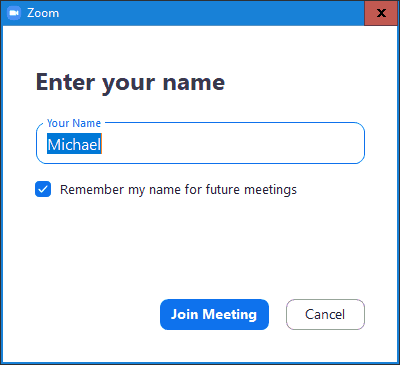 Enter the name you want to be known by or accept the default, and click Join Meeting.
I accepted the default here, as I had borrowed Michael's laptop to make the screenshots.
---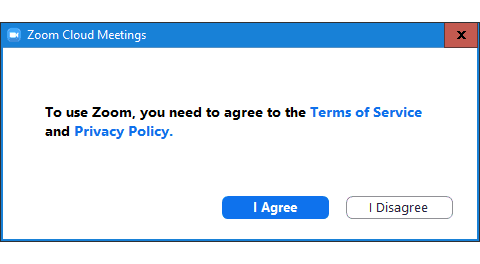 Select I Agree when asked to accept the Zoom Terms of Service and Privacy Policy
---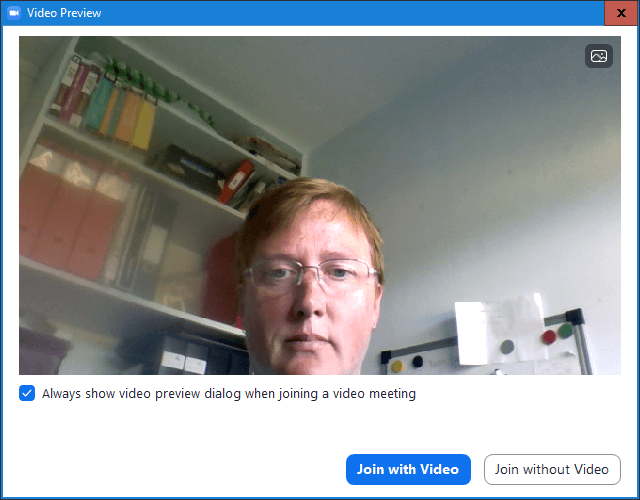 Select to Join with Video.
Select the checkbox at the bottom of the prompt to "Automatically join audio by computer when joining a meeting" and then the blue "Join with Computer Audio"
You should be able to see and hear your other participants.
---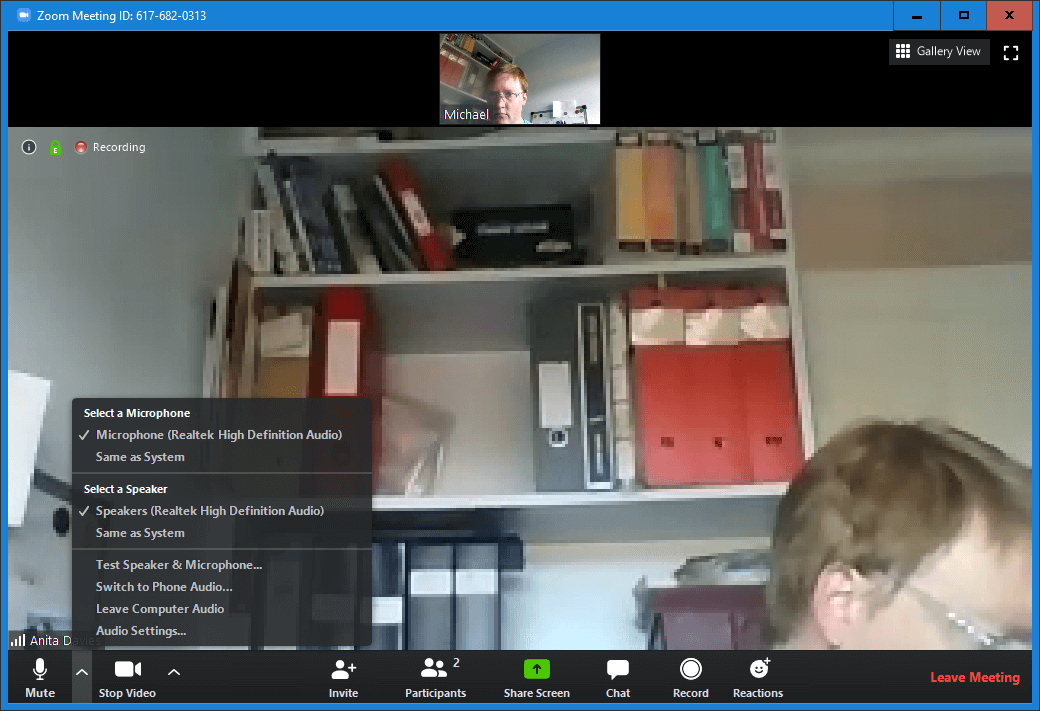 If not, you can select the Up arrow next to the Mute button that appears at the bottom of the screen when you put your mouse towards the bottom. There are options in there to select your microphone and speakers, or also to test them.
---
Join Zoom using a smartphone or tablet
I've grouped all of the screenshots for this section together, but you can still find step-by-step instructions after the images.
You need to be able to use an app called ZOOM Cloud Meetings. This is available from either the Google Play Store, or the Apple App Store, depending on whether you have an Android device or an iPhone. So, unless you already have the app already installed, go ahead and install it.
The easiest step to take next is to find the link you have been given and select it. When given the choice over how to open it, select Zoom.
Agree to the Terms of Service and Privacy Policy.
Your device will ask whether to "Allow Zoom to take pictures and record video?" You need to ALLOW this, as otherwise no-one will be able to see or hear you.
Click Join with Video.
Allow Zoom to record your audio.
Click "Join Audio" and "Call via Device Audio" at the bottom left of the screen, then the red Unmute option.
You should be able then to see and hear your other participants.
You can bring the menu at the bottom of the screen back into view by tapping on the screen.
Conclusion
I hope this helps you to get started with using Zoom as a video conferencing tool. Please let me know if I've missed anything or I could improve the article to help others.
There are videos that cover what this article talks you through, including using the meeting controls once you have joined the meeting:
Joining a meeting
Joining and Configuring Audio/Video
Meeting Controls
There are others that help you start to schedule your own meetings in Zoom
Sharing Your Screen
Recording a Zoom Meeting
Schedule a Meeting
---
This page contains affiliate links. Following any of the links and making a purchase from the retailer will generate a small amount of money for me. It will not cost you any more than going to the retailer directly.
Please be assured that I do only recommend products I use and love myself.